Avionic Multi-Pin Master Test Lead Kit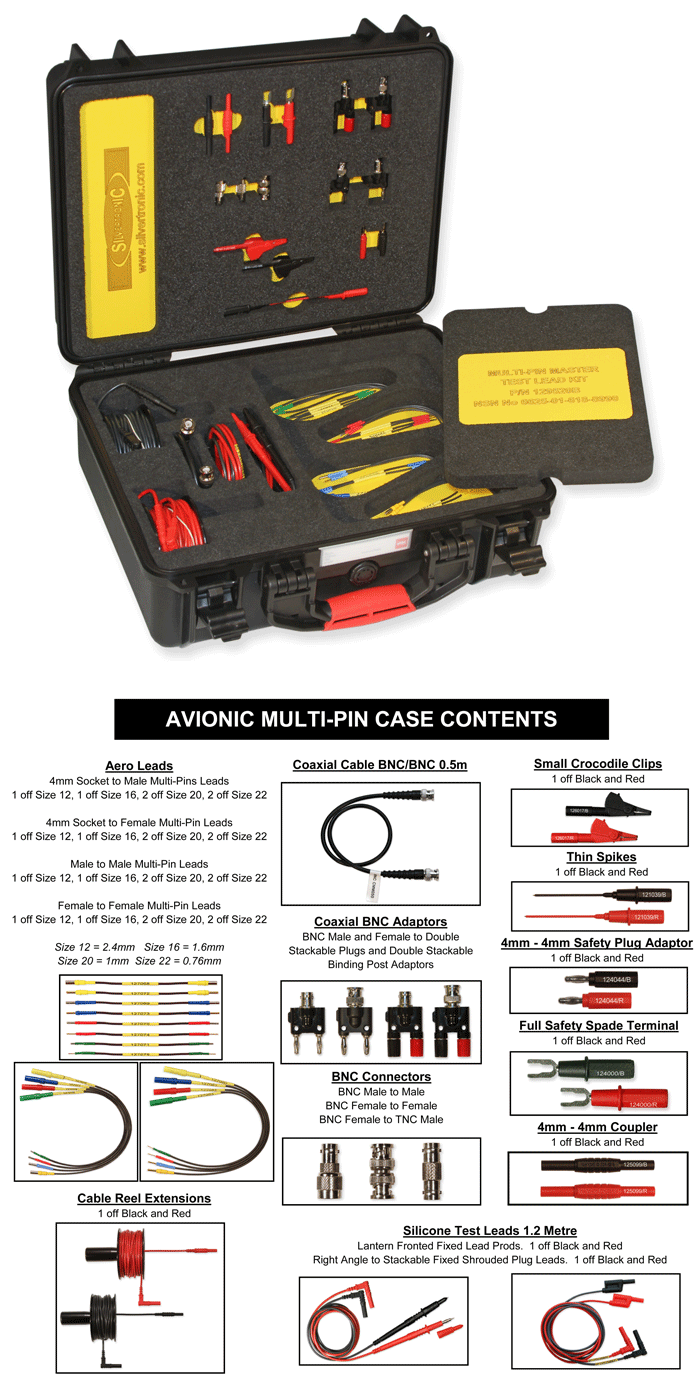 Part No:
129520B (NSN 6625-01-618-8990)
Features:
One of the original kits designed with the input of the USAF.
Originally designed for flight line servicing of
F-15's, F-16's, F-22's, A-10's, but as can be seen its usage can be for so much more.
All the leads are silicone insulated, ideal for hot and cold operating conditions.
The incorporated "Tool Control" facility is a vital part of the kit, each component space is labelled for quick visual inspection.
The Silvertronic Avionic Master Kit comes in a sturdy black polypropylene case which is ideal for the service environment as it is resilient to scratches, dents and is shock resistant.
The case is also airtight, waterproof, dustproof and will remain afloat should it end up in water. Temperature range is -23 to +99 degrees Celsius.
Additional information