Kelvin Clips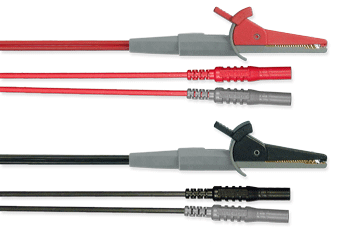 Part No:
129141
Features:
Comprising of a Red/Grey & a Black/Grey Kelvin Crocodile Clip lead using low loss 1mm²multistranded ( 7/36/0.071. ) double skin silicone cables terminating in 4mm Full Safety Plugs colour coded to each relevant Jaw.
There are a wide range of other configurations available.
Contact us with your specific requirements.