Easy Access Back Probe Sets, 4 Colour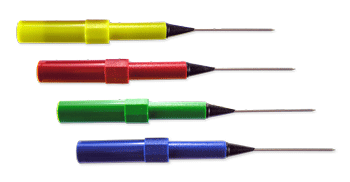 Part No:
134388
Features:
0.7mm (0.028") O.D. Back Probe Pins.
Perfect for connecting to fuel injectors, MAP and TPS sensors, as well as any weather pack seal type connectors.
The modular design is compatible with any industry-standard, 4mm plug whether shrouded or not.
These are a perfect compliment to any test lead.
All probes are supplied in a protective plastic tube.