3 Phase Meter - Combined Colours - Anti-Clockwise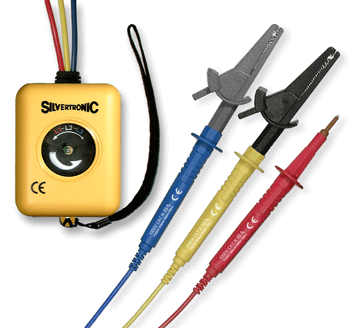 Part No:
135028
IEC 1010 Rating:
1000V CAT III/600V CAT IV Double/Reinforced Insulation
Features:
Combining both the old and the new, these 3 phase testers are ideal for the transitional period when both colours will be encountered.
For Use In The Installation and Operation Of 3 Phase Equipment.
Easy To See Rotating Disc Indicating the Phase Sequence.
Fitted With Silvertronic GS 38 Fused Leads As Standard
Unique 'Meter Box Adaptor ' & 'Breaker Box Adaptor' Available
(patent applied for)
Robust Housing Incorporating WristStrap
Supplied In Own Carry Case.
Additional information