1000V GS38 Compliant Fuse Probe Kit, Slim Front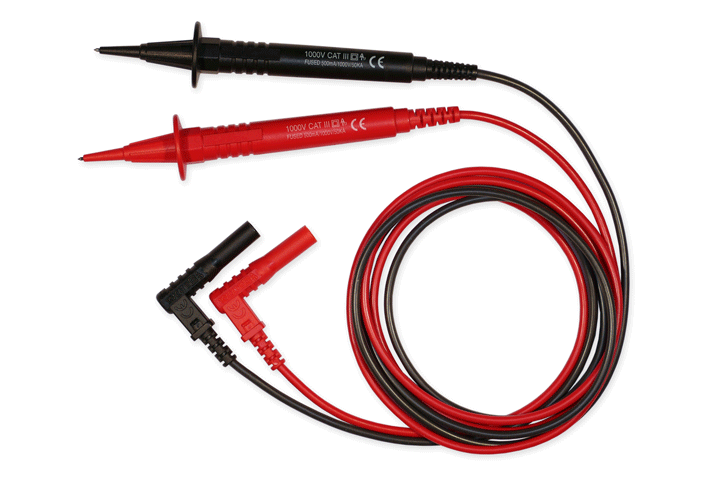 Part No:
131595/Termination
IEC 1010 Rating:
1000 Volts CAT III Double/Reinforced
Features:
1.2 Metre Double Skin Silicone Cable.
Bi-coloured layers.
1.0mm² c.s.a. 3.6mm Ø Nom.o/a Multistranded very flexible copper core.
Temp. Rating -10°C to +150°C
Fuse Rating: 500mA/1000V/50kA
Packed in poly bag.
Terminations:-
OR - Right Angle 4mm Plug
OF - Straight 4mm Plug
OS - Shutter 4mm Plug
Fused Test Lead Kit With Compatible 1000V Crocodile Clips
Part No. 131303/Termination.
This product is marked/labelled as per IEC requirements.
UL and CSA labelling upon request, please suffix /UL if required.
Additional information