Test Lead Set With Theaded Contact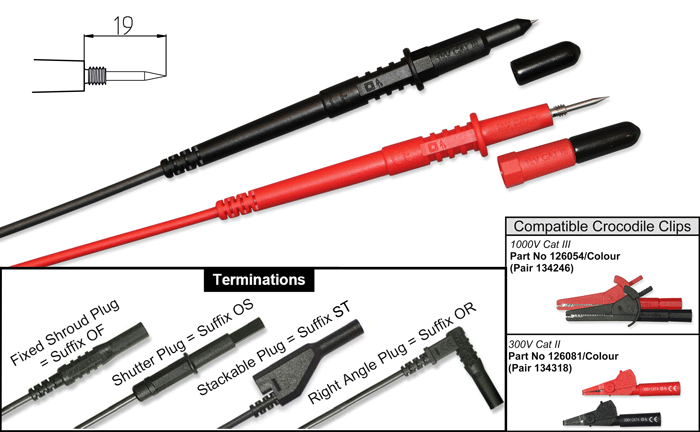 Part No:
129303/Termination
IEC 1010 Rating:
1000 Volts Cat III Double/Reinforced Insulation 20Amps
Features:
Incorporates 8-32 UNC Theaded Contact with 2mm Ø steel spike to front.
1.2 Metre Double Insulated Silicone Cable. Bi-coloured layers.
1.0mm² c.s.a. 3.6mm Ø. Nom.o/d Multistranded very flexible copper core. 7/36/0.071
Temp Rating -10°C to +150°C
Packed in poly bag.